Osasuna hold Real Madrid to goalless draw, Barca lose again******
MADRID, Oct. 28 (Xinhua) -- Real Madrid moved to the top of La Liga on goal difference from Sevilla, Real Betis and Real Sociedad after being held to a 0-0 draw at home to Osasuna on Wednesday night.
In the first 45 minutes, Real Madrid were limited by a serious defensive display by Osasuna's back five, and an insistence on constantly looking for Vinicius Jr as their main attacking outlet.
Jon Moncayola hit the post for Osasuna four minutes after the restart after good work from Chimy Avila, while at the other end, Karim Benzema smacked a curling shot against the woodwork.
Real Madrid continued to attack down the wings in the second half, but every ball they sent into the Osasuna penalty area was repelled by the visitors' rock-solid defense, and although Marcelo and Casemiro both went close in the final minutes, Osasuna claimed a point to show their current sixth place is no fluke.
Real Sociedad will return to the top if they take a point from their visit to Celta Vigo on Thursday.
FC Barcelona coach Ronald Koeman was sacked after his side lost 1-0 away to Rayo Vallecano.
Radamel Falcao's 30th minute goal separated the two sides as Barca tried but failed to find an equalizer in the second half, with Memphis Depay seeing a 71st minute penalty well saved by Rayo keeper Stole Dimitrievski, who also claimed the rebound.
Sergio Aguero, Gavi and Luuk de Jong all went close for Barca, but Koeman's side failed to find an equalizer and have not won any of their last five away games this season.
Sevilla thought that Lucas Ocampos had scored a late winner to overturn Antonio Sanchez's first-half opener for Real Mallorca.
However, his strike was ruled offside and the two teams shared the points with Erik Lamela's powerful shot leveling for Sevilla 15 minutes from time.
Real Betis are also right in the battle for the top four after thrashing Valencia 4-1. Borja Iglesias put Betis 2-0 ahead, and although Gabriel Paulista's 39th minute goal gave Valencia brief hope, second-half strikes from German Pezzella and Juanmi rounded off a comfortable win for Betis.
Valencia have taken just three points from their last seven matches, and with games against Villarreal, Atletico Madrid and Real Sociedad on the horizon, Jose Bordalas needs to see a rapid improvement.
Atletico and Real Sociedad both play on Thursday, while Tuesday saw Espanyol and Athletic Bilbao draw 1-1, while Alaves beat Elche 1-0 and Villarreal and Cadiz drew 3-3. Enditem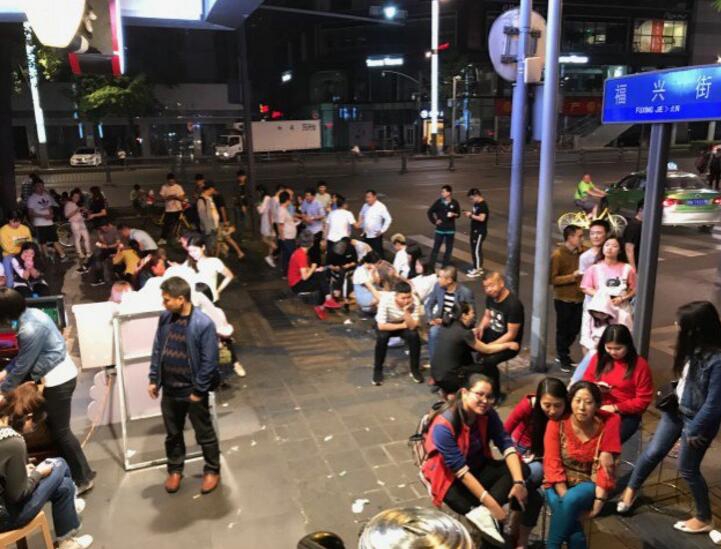 Hulk on target as Atletico Mineiro move closer to Brazil Serie A title******
RIO DE JANEIRO, Oct. 24 (Xinhua) -- Hulk continued his rich vein of scoring form on Sunday as leaders Atletico Mineiro edged closer to their first Brazilian Serie A title in 50 years with a 2-1 home victory over Cuiaba.
The Brazil international forward struck from close range to cancel out an early Nathan Silva own goal before Jair Rodrigues gave the hosts the lead by heading home after Guilherme Arana's cross.
Hulk, who joined Atletico Mineiro in January after parting ways with Shanghai SIPG, now has 25 goals from 54 matches across all competitions this season.
The Belo Horizonte outfit have an 11-point lead over second-placed Fortaleza as they seek their second top flight title and first since 1971. Cuiaba are 10th in the 20-team standing with 35 points from 28 games.
In other matches on Sunday, Bahia won 3-0 at home to Chapecoense, Bragantino secured a 1-0 home win over Sao Paulo and Corinthians drew 0-0 at Internacional. Enditem
【福彩官网-官网👉👉十年信誉大平台,点击进入👉👉 打造国内最专业最具信赖的彩票平台,为您提供福彩官网-官网用户登录全网最精准计划软件,APP下载登陆,强大的竞彩网上推荐!!】
Feature: Adventure of a silver bracelet******
by Xinhua writer Zheng Minghong。
GUIYANG, Dec. 2 (Xinhua) -- A silver bracelet has made its way across China after traveling from a Miao ethnic town in the southwestern province of Guizhou to northernmost Inner Mongolia.。
The bracelet came from the "silver street" of Kaili city. There are nearly 100 silversmith shops along the street. Ethnic silver ornaments produced there, such as netsukes, necklaces and bracelets, are popular among tourists.。
Zhang Yongfu, a silversmith in his 40s, melted a silver bar and poured it into a mold. When it cooled down, he forged, carved and polished it. About six hours, a glamourous bracelet weighing 80 grams was "created."
Instead of being put on a display window, it was immediately packaged in a gift box and handed to a deliveryman. It will be the farthest distance traveled by any product in Zhang's shop.。
The bracelet's journey actually began in a livestreaming studio a few days back. Zhang, son of a Miao silversmith family, showcased his skills in front of a smartphone screen while his business partner was promoting his products.。
Due to the outbreak of COVID-19 and plummeting tourists, silversmiths had to find a way to sell their products. The fast-growing livestreaming e-commerce was a solution.。
Pan Xue, a Miao girl, born in 1997, was his apprentice who was tech-savvy enough to teach him video-filming skills and livestreaming with his traditional ornaments.。
Zhang and Pan sometimes appeared together to present exquisite ornaments during livestreaming or in short videos.。
They received more than 500 orders worth 115,680 yuan (about 18,000 U.S. dollars) within two months in the spring of 2020.。
Other silversmiths were inspired. Zhang even became a fan of livestreaming and started video shooting himself. He has become used to livestreaming consistently almost every day and trying to be creative because he knows his "followers" would drop by his online studio to say hi.。
This September, his income totaled more than 48,000 yuan, equivalent to his income for half a year in the past.。
Not long ago, he took a lease on a new storefront not far from his shop and hired two more silversmiths to deal with online orders.。
Zhang started learning from his uncle at 13 years old. Miao men usually do silverwork to support their families during the slack season in farming in winter. But thanks to e-commerce, there is no slack season for the silver business.。
"Miao people have a long history of wearing silver ornaments. They are not just pretty, but also our cultural symbols. I'm glad to see more and more customers all over the country like our ornaments," Zhang said. Enditem。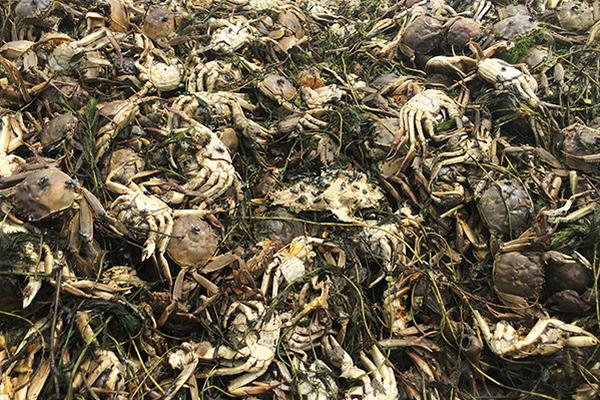 大学里赢在未来的专业,看清楚了形势,找工作轻而易举******
原标题:大学里赢在未来的专业,看清楚了形势,找工作轻而易举
对于专业的选择上,我们很难说出谁好谁坏之分,有可能这个专业在这几年里蓬勃发展,但是在后来的几年里势头大减。专业首先要立足于现实,能让我们得到糊口的工具,其次让我们对所从事的职业产生一些兴趣,这就是一个好的专业。
随着很多事情的变化,曾经我们争先恐后所报的那些管理类以及互联网的专业不再适合未来的发展了,未来具有发展前途的专业,其中之一就是设计专业。这个专业细分下来有很多,比如室内设计或是游戏设计。在我们物质生活得到一定满足的情况之下,我们的精神日益得不到满足,很多人对于这些事物开始有了新的追求。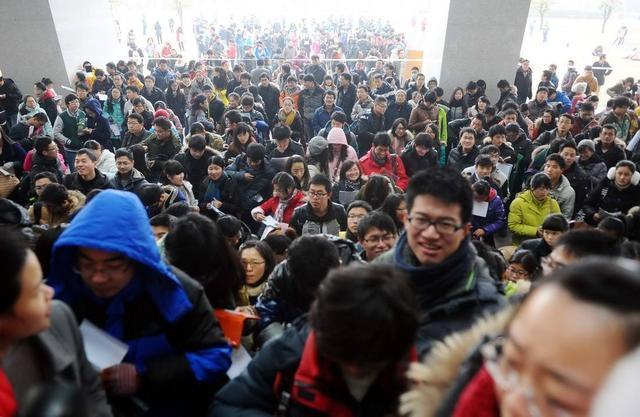 无论是设计室内还是设计动画,很多时候它们都是相通的,都是通过自己的创意来赢得报酬,这已经成为了新的趋势,很多的人选择来做设计,就是因为人们开始对具有创意性的事物感兴趣。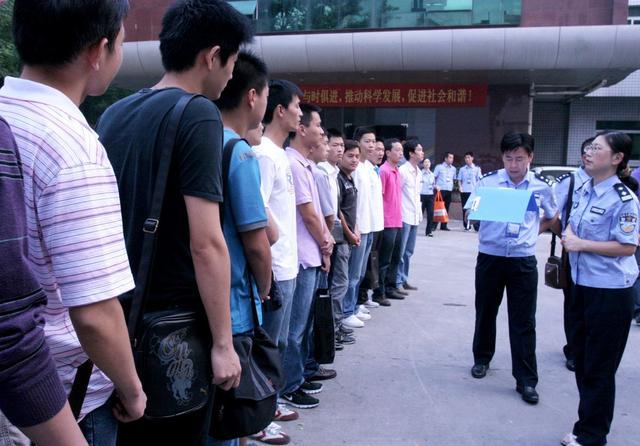 我们虽然要好好的把握现在,但是未来也需要我们好好的规划,我们很多人都是属于未来的,把握好未来的趋势,让我们自己能在职业生涯中走的越来越顺,道路变得越来越宽。
新华时评:忠诚践行使命的"科研铁军"
1.消息人士称拜登本月或访沙特,要向沙特王储示好?
2.在习近平强军思想指引下•我们在战位报告
3.FBI警告美国有爆发"内战"和"武装叛乱"的威胁
4.装满89车!美国非法驻军又盗运叙石油